Welcome
The Organising Committee, the research group Intersecciones, and our collaborators at the University of Oviedo, will make every effort to turn this occasion into a fruitful academic and personal encounter. For over four decades, EACLALS conferences, held triennially across Europe, have been attracting transcontinental experts in postcolonial studies and advancing international discussions on world literatures, cultures and relations. We are honoured to continue this tradition in Oviedo for a second time, after our successful 1996 event, held under the title Translating Cultures.
The conference theme for 2017, Performing the Urban, aims at illuminating the many ways in which global relations are enacted in urban spaces, and the forms of resistance born from performances of the urban. We invite contributions which innovate and extend the theme beyond the usual spatial and conceptual boundaries.
On behalf of the Organizing Committee, we are delighted to welcome speakers and participants, and hope Oviedo will offer you a memorable and rewarding experience.
Isabel Carrera Suárez
Emilia M. Durán Almarza
Convenors
Venue
The City and the University of Oviedo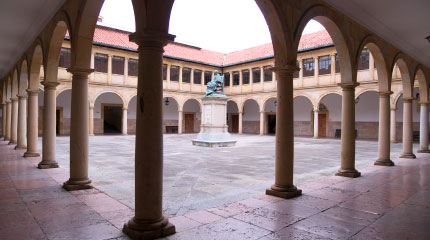 Located in the North of Spain, and although relatively peripheral to the network of global cities and economic hubs in Europe, Oviedo is affected by the flows of transnational capital, and particularly well-suited to hosting a conference that focuses on the configuration of alternative urban performances. Its attractive historic centre is mostly pedestrian and invites walking, exploration and convivial meetings. Its location in the centre of the region of Asturias, between the sea and an imposing range of mountains (the Cordillera Cantábrica, with its alpine-style Picos de Europa), allows post-conference delving into remarkable landscape and local living.
The University of Oviedo, which celebrated its 400 anniversary in 2008, is one of the oldest and most prestigious Higher Education institutions in Spain. Offering a full range of degrees in all areas of knowledge and a strong postgraduate and research programme, it combines close attention to the region of Asturias with a firmly international outlook, which encourages the open exchange of knowledge and welcomes international conferences.
The Humanities Campus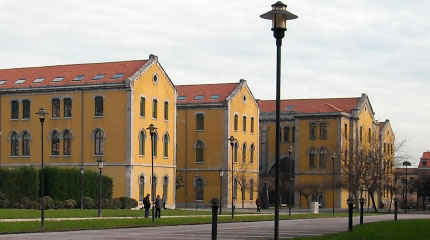 The Humanities Campus, also known as "Campus del Milán" (Calle Amparo Pedregal s/n, 33011 Oviedo) will be the main conference venue. The opening session will take place in the Historical Building of the University, located in the heart of the old city, and within minutes of the Calle Uría shopping district.
You can locate the venues and meeting points for the different events here: