Post-conference day trip:
The Indianos route: Colombres, Llanes, Ribadesella
Saturday, April 8. Departure 9:30 am – arrival 18:00 pm
Pick-up location: Hotel Campoamor
Calle de Argüelles, 23, 33003 Oviedo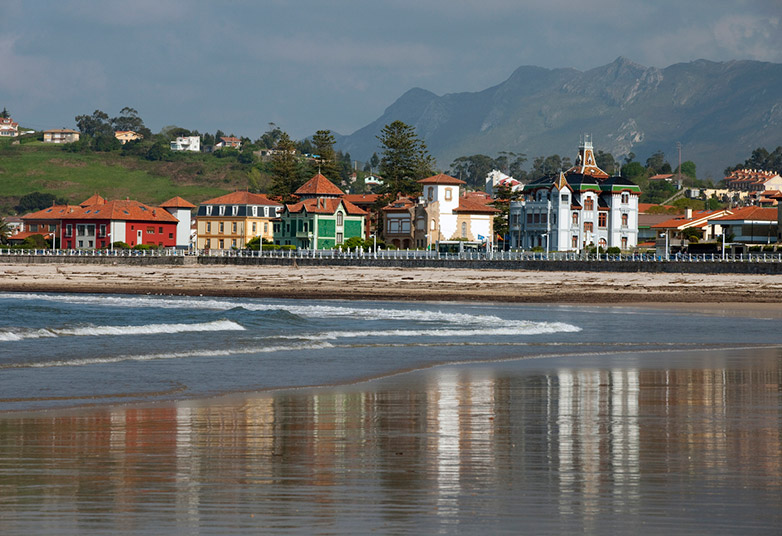 This is a coastal tour, visiting three beautiful towns that are home to buildings constructed by Asturian migrants to the Americas. These buildings, usually manors or large houses, represent the wealth and architecture that the migrants who made their fortunes brought back in the 19th and early 20th centuries. Known as Indianos (a reference to the 'Indies'), these migrants often returned to Asturias only for the summer months. However, their presence is still felt today in the major buildings of Ribadesella, Llanes and Colombres, as in those of many smaller towns and villages.
The village of Colombres has been designated a Site of Cultural Interest due to the high concentration of buildings with this distinctive architectural style. Perhaps the best known exponent is the Guadalupe Estate, which is now a museum, holding the Indiano Archives.
Llanes is a beautiful and lively town located on the coast. A walk through the old quarter will allow you to enjoy its fishing harbour, the ruins of the medieval walls or the many examples of civil and religious architecture, such as the basilica or the chapels of La Magdalena and Santa Ana. Outside the town centre there are examples of Indiano architecture such as the Casa de los Leones, Villa Concepción, the "Casino" social club, or the Avenida de La Paz.
In the picturesque fishing town of Ribadesella one can see very fine examples of Indianos manors, together with other remarkable buildings such as the Casa de la Cueva and the Prieto Cutre mansion. A pleasant walk along the beach, the harbour, the Guía chapel and the old quarter will reveal the town's stately character, which is also home to a remarkable prehistoric cave.
This trip includes lunch (vegetarian/vegan options available) and an English-speaking tour guide for the whole visit. Cost per person: 47 Euros.